WEAVERIZE : A COMPANY AT THE HEART OF INNOVATIVE PROJECTS
WHO ARE WE ?
Specialized and recognized in the development of web, mobile, embedded or Cloud (SaaS / API) applications, Weaverize is at the heart of innovative projects.
We support you at every stage of your project. From the idea, until the realization of a marketable product (MVP: Minimum Valuable Product).
With our team, we support many startups in the Lille metropolis. We are also present in several incubators in and around Lille.
Thanks to our experience, we have a good knowledge and awareness of the economic and social issues surrounding our clients' projects. Our main goal? Help you create value and a sustainable economic model, in order to allow you to develop serenely.
In line with Lean and Agile methods, we tend to create simple and effective solutions to respond more quickly to a problem. We prefer to iterate several times than to offer a heavy and efficient solution that does not meet the customer's needs well.
Weaverize has its origins in the world of research and more specifically in the computer lab at the University of Lille. We keep strong links with research through cross projects.
Innovation remains one of the main concerns of Weaverize, which always seeks to develop related projects.
We make sure to stay on the cutting edge of technology and regularly experiment with new approaches and technologies to gauge their relevance.
Many open source projects can be relevant when building innovative applications. Also, we tend to favor open source solutions to get results faster. We try to give feedback to the community and open up our code when possible. You will find our open source projects on our github pages: github.com/weaverize and github.com/auguster
Weaverize is present in several incubators in the Lille metropolis where we provide advice and training on the creation of applications or innovative business.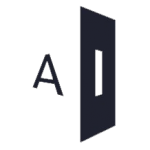 Automatic drafting of inspection reports with automatic detection of defects on photos
Contact us
A question ? An advice ? Or just want to test one of our APIs?
Fill out this form and help us offer you the solution that matches your needs:
You can also use this email address: contact@weaverize.com