A TEAM OF TALENT TO SUPPORT YOU IN ALL YOUR PROJECTS
Thanks to its team of talents, Weaverize supports you at every stage of your project. From its conceptualization to its development, and until its commercialization. We use all our skills to meet your needs.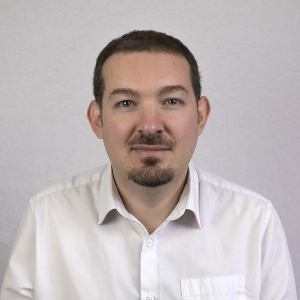 Rémi AUGUSTE
Co-founder of Weaverize, Rémi AUGUSTE holds a doctorate in computer science with a specialty in video analysis and processing. He has 8 years of experience in the field including 2 years as president of the company.
With 5 years of research experience at the University of Lille, Remi has acquired a wide expertise. He is thus specialized in the field of video but also in cloud computing, highly parallel calculations, embedded systems and APIs … Rémi has also completed several research and development projects from idea to commercialization. To date, he has already received several awards for his work.
Rémi also works as a teacher in several schools (ISEN, Mine Telecom, etc.). Particularly competent and attentive, he provides expert advice in several startup incubators and takes part in the entrepreneurial life of the Lille metropolis.
Keywords : management, listening, consulting, R&D, computer vision, SaaS, API, cloud, Kubernetes, education

Robin POCHET
Co-founder of Weaverize, Robin POCHET holds a master's degree in computer science with a specialty in image, vision and interaction. He has 7 years of experience building mobile apps.
At the heart of many projects, Robin is in charge of developing mobile and desktop applications, both graphically and in tearm of fonctionnality. He has experience building quality hybrid applications (Android, iOS and Desktop). He also has a solid background in building applications with geolocation.
Keywords :
R&D, computer vision, frontend, fullstack, polymer, lit-element, cordova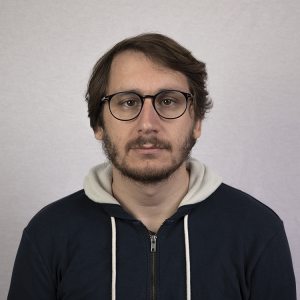 Auréline LEGRAND
Auréline LEGRAND holds a professional web designer license.
With 10 years of experience as a graphic and web designer, Auréline is involved in the UI / UX design of applications, the creation of graphic guidelines, logos and websites.
She is also a professional trainer in various training related to graphic design.
Keywords: UX / UI, ergonomics, graphical identity, design, training
Raphaël GIAQUINTO

With a master degree in computer science and 2 years of experience, Raphaël is specialized in web and mobile application development.
Agile, he is able to work on the front and back parts of a project. He likes to assemble the different bricks that compose the APIs used by weaverize.
Keywords : Javascript, Node.js, Java, API REST, Fullstack, Vue.js, GraphQL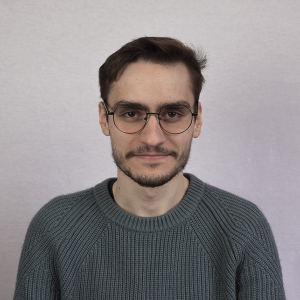 Rebeca MURILLO
Rebeca MURILLO holds a telecom engineering degree, specializing in IT development.
With 6 years of experience as a developer and product owner, Rebeca supports the team in carrying out developments.
Keywords: fullstack, REST, Nodejs, React, Javascript, PHP
Thibault DHONT
Thibault DHONT trained in arts before specializing in Motion-Design and Video Creation.
With 5 years of experience as a Videographer, Thibault produces video content to promote, develop and educate on the various works made by Weaverize.
Its solid experience in the field of video and graphism benefits Weaverize in projects requiring design and ergonomy.
Keywords : Video creation, design, motion design, illustration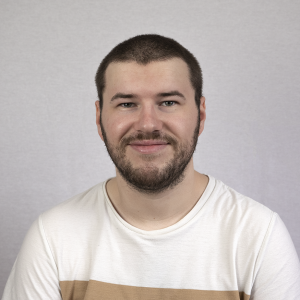 A STRONG NETWORK OF EXPERTS
Weaverize has built up a network of experts in different fields to meet all the specifics of your project. We take care of finding and recruiting the necessary experts and integrate them into our team for the duration of the project. So you can focus on your product, with complete peace of mind.
Communication, legal, medical, innovation financing, international import / export, mathematics and many other aspects… Thanks to this network, we can handle a wide variety of requests.