We develop technologies to meet all your needs
Thanks to our numerous collaborations, we have been able to develop innovative technologies and meet the specific needs of our customers. Professionalism, inventiveness and curiosity are the values we are committed to in order to help you develop your project.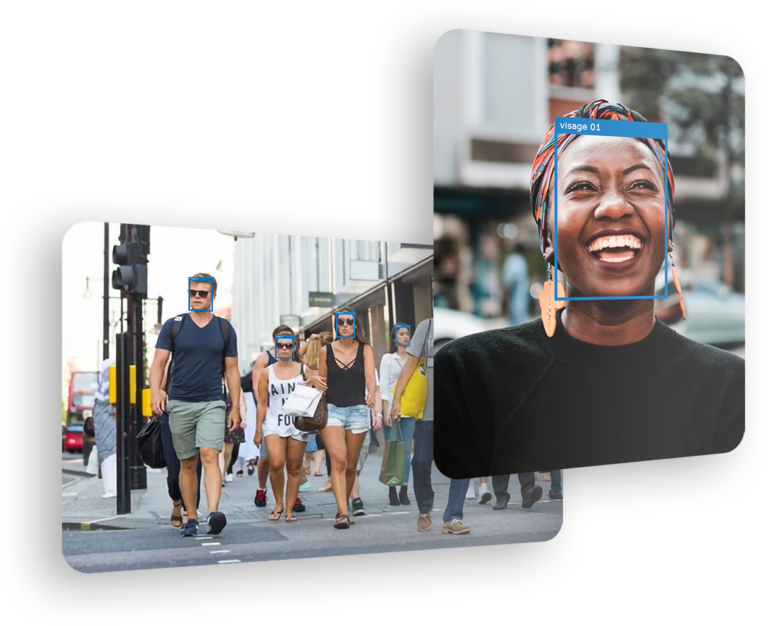 Weaverize has developed a real-time automatic face detection algorithm.
This algorithm can detect faces even those wearing a mask or glasses.
The algorithm is robust to changes in pose, expression, illumination and partial obscuration. The fact that our algorithm works in real time allows us to perform face detection on video.
Weaverize has developed two algorithms to automatically blur people on real time video.
The first one is for fixed cameras and learns the background in order to blur everything that is not part of it. This approach offers some guarantee in the absence of false negatives, that is to say that it avoids that people can be recognized in the video stream. This approach also allows artistic blurring of people where the silhouettes of people are replaced by transparent ghosts.
A second algorithm allows blurring of people in videos even when the camera is moving. This approach is based on the face detection algorithm that we have developed. This algorithm is commercially available as a web application to automatically blur the faces in your shots.
Both blurring algorithms work in real time and can be embedded as close as possible to the capture to minimize the transfer of images where people could be identifiable.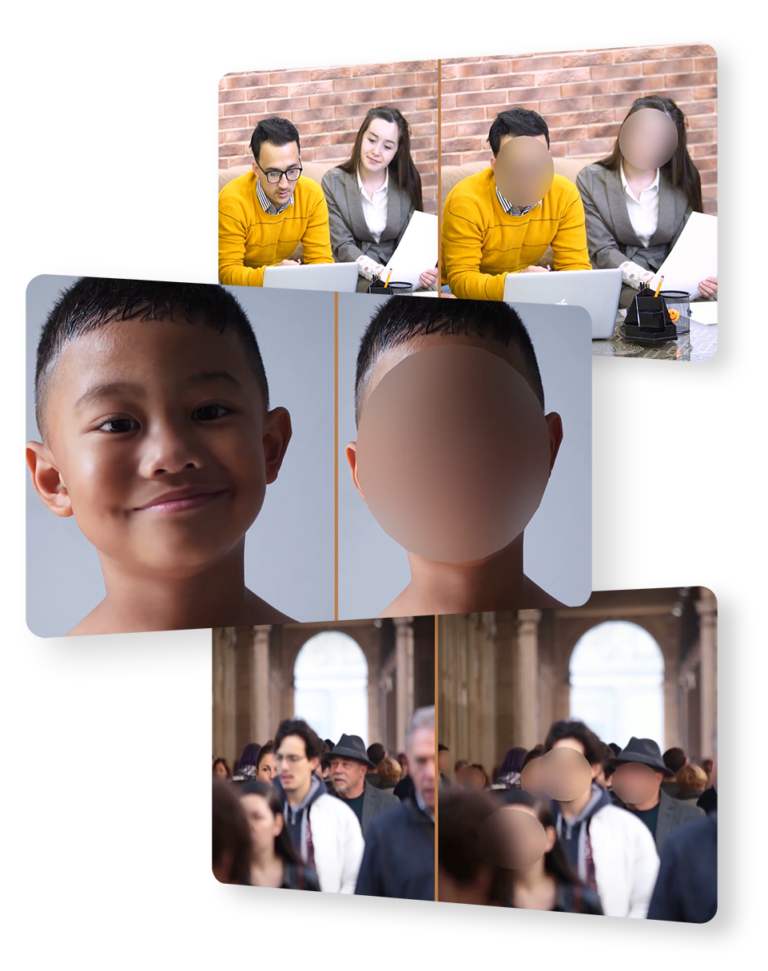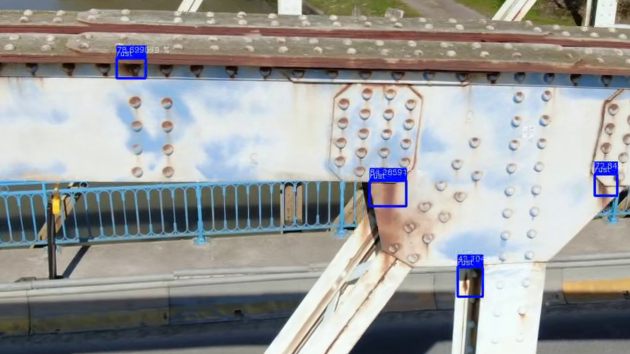 Weaverize has developed several algorithms to automatically detect defects or objects appearing in a video stream in real time.
For example, Weaverize in consortium with the company Corrosia, is the winner of the call for project Connected Bridges led by the CEREMA. Within the framework of this project, Weaverize is developing an approach that allows to highlight in real time the presence of corrosion on engineering structures (bridges). The drone pilot benefits from a second screen that highlights these defects and allows him to deepen his inspections on these areas.
The defect detector is also applied on the photos and videos taken by an inspector to automatically generate an inspection report. The inspector will only have to modify the report, saving him a lot of time.
In order to efficiently annotate video data to train a neural network, Weaverize has developed a complete annotation tool. This tool tracks annotations in a video to automatically propagate each annotation in the video duration.
This approach allows to extract a large number of annotations in a video very quickly and thus to obtain a powerful neural network. For all AI approaches, the amount of annotated data is crucial and this tool answers the problem.
A web version (SaaS) of the annotation tool is under development, do not hesitate to contact us to use it.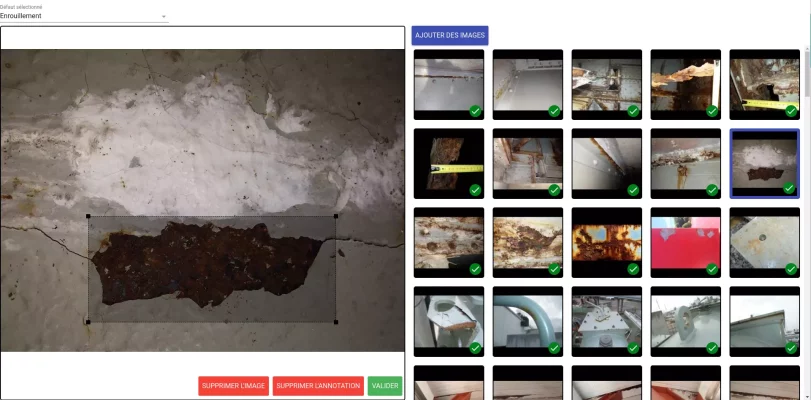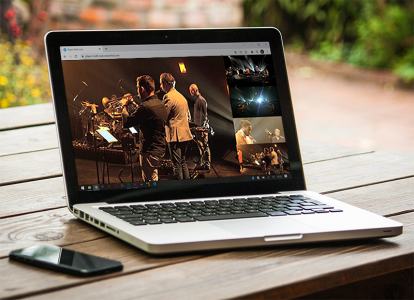 Video allows a relatively passive experience where the viewer has no possible interaction with the medium and is constrained by the choices made by the director.
Weaverize proposes to put the viewer at the center of the video by allowing him to change his point of view at any time. Our multiviewer allows you to view several video streams simultaneously and to choose which one is the main stream.
This multiviewer is based only on modern web technologies that allow it to be easily integrated into any web page and compatible with all devices.
This multiviewer will soon be enriched with the possibility for each viewer to record his realization and share it with other viewers. Live is also coming to allow a new way to watch events (concerts, sports, conferences…).
Weaverize has developed a brick allowing the automatic generation of documents.
Whether it's an invoice, a quote, an inspection report or a contract, the generated documents can use dynamic data from various sources (for example a database).
The generated document can be viewed in the browser before being exported in PDF.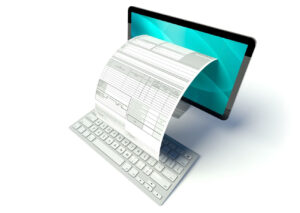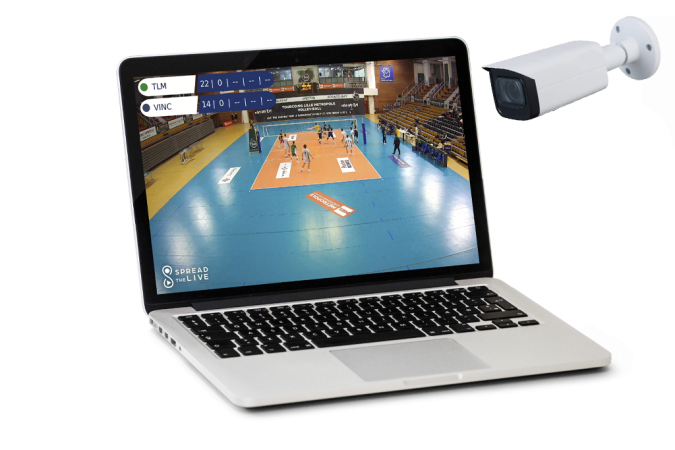 Real-time video broadcasting
Weaverize has a strong experience in the field of video processing and analysis (especially in real time) and in the cloud, we have developed a complete chain allowing the real-time broadcasting of video with a transcoding to the stolen video in several formats.
Our tools are based on the standards of the domain and allow both to simplify the sending of the video using the RTMP, Webdav or WebRTC protocol and the viewing of the video by proposing formats and web video players compatible with all browsers and all devices.
To overcome the problem of bandwidth Weaverize offers solutions to transcode the stream at the place of capture by offering embedded systems with low energy consumption. For the retransmission of the streams, it is possible to use a CDN at the front end, allowing large-scale distribution of your content.
With its experience in video, Weaverize also offers solutions in the field of audio with technological bricks allowing audio chat on the WebRTC protocol.
These bricks allow the creation of chat rooms or direct discussions between two users. Beyond the low latency allowed by the WebRTC protocol, the other interest of this protocol is its ability to cross firewalls to establish point-to-point connections between users or between each user and the server. Fallback solutions exist to cross firewalls with reinforced security allowing to completely erase the need for users to specify any configuration of their network to make the solution work.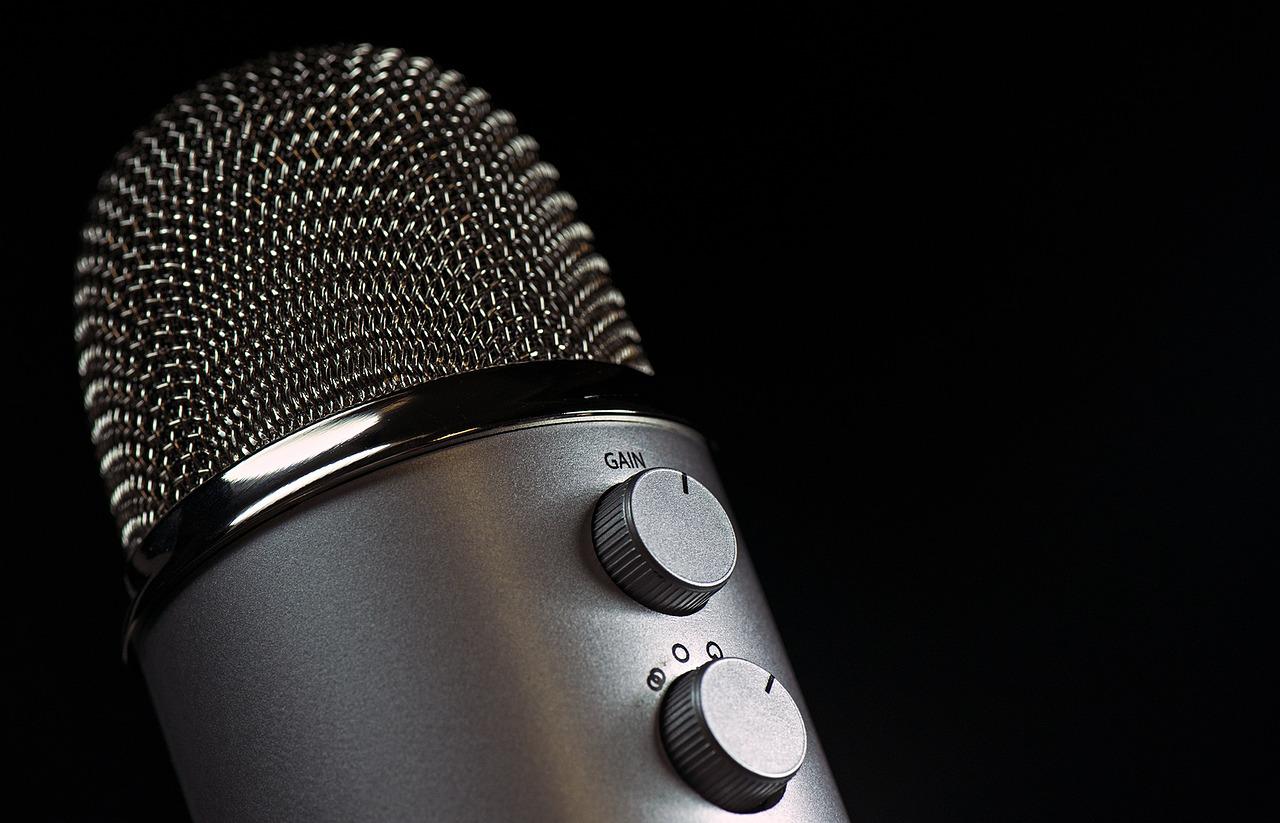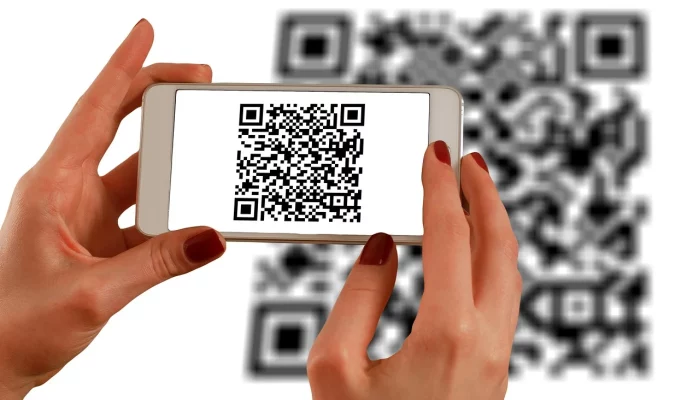 In this work, Weaverize has developed barcode and QR Code reading solutions for Web and PWA applications. These readers work instantly by scanning the smartphone camera for QR Code or barcode.
QR codes are particularly useful to pair a device and authenticate yourself on a web page from an application on your smartphone. This is the approach proposed by many players such as Whatsapp, Discord and Google Message to authenticate yourself on a web page and extend your control on another device (tablet, smart-TV or web page).
Real-time geolocalisation
Within the framework of customer or internal application development, we have developed several bricks based on geolocation.
These bricks allow us to locate users but also to offer them different content or actions according to their geographical position. It is thus easy for us to propose points of interest or chat rooms based on this position.
Our geolocation and mapping bricks are designed for web and PWA applications. They are therefore compatible with all devices.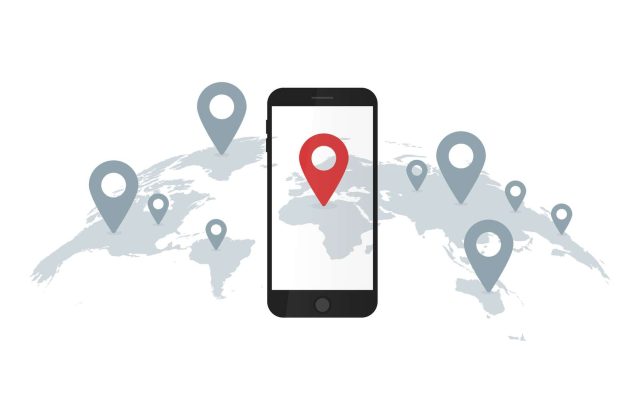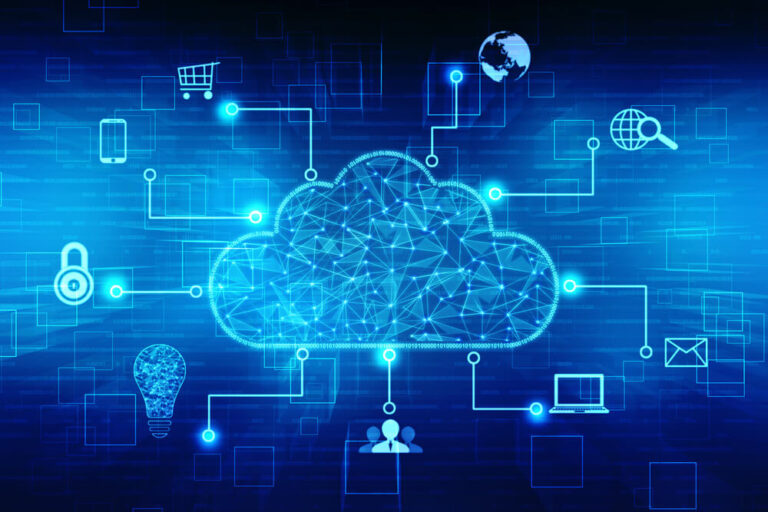 Weaverize has been developing and maintaining solutions and infrastructure since 2015 and the early days of the cloud.
We have our own bare metal cloud infrastructure that provides storage, GPU (for AI computation, training and inference and for video transcoding). Our infrastructure also combines x86 and Arm64 nodes to get the benefits of these different infrastructures.
Our Kubernetes, Docker and Ceph based infrastructure allows us to provide namespaces and resources to our various customers to host and maintain their applications. The advantage of our cloud is that it allows us to precisely manage resources and allow for performance tuning that is not available with most cloud providers.
Our infrastructure is perfectly scalable and can even cooperate with other cloud providers (OVHCloud, AWS, GCP, Azure) to grow.
Embedded development (Raspberry PI, Jetson, etc.)
Embedded is an important part of the use of video processing and analysis, Weaverize has acquired a strong experience in this field.
We have developed many embedded applications, often with real time constraints or with a limited energy envelope. We are very familiar with the Jetson range proposed by Nvidia that we have used since the TX2 until today for video analysis, processing and live streaming.
We also have a strong experience with the Raspberry Pi that we have used for video as well as for robotics. We have also created a prototype robot based on a Raspberry Pi Zero for programming shots for video production. This robot is programmable or controllable directly from a web application usable on a smartphone. It allows to program camera movements that would be difficult or impossible to achieve otherwise.
We also develop solutions for drones for the capture and real-time analysis of data flows in flight.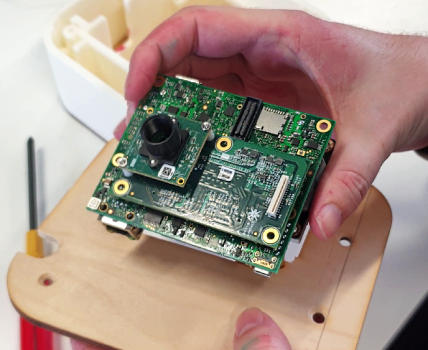 Contact us
A question ? An advice ? Or just want to test one of our APIs?
Fill out this form and help us offer you the solution that matches your needs:
You can also use this email address: contact@weaverize.com